Aqua Products AquaMAX X1 Robotic Pool Cleaner Vacuum

$1,606.00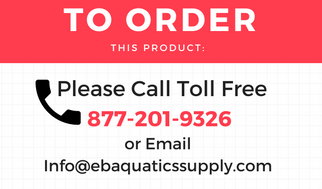 The X1 is designed for small In-Ground commercial pools up to 60' /15.24m long (perfect for Hotel and Motel applications), covering over 6,500 sq. feet per hour while filtering 4,330 GPH The X1's scrubbing brush helps loosen stubborn dirt and debris and TOP ACCESS Filter Basket offers easy rinse and clean maintenance. The X1 also features AquaSmart technology for the most efficient and fast pool cleaning coverage. This cleaner comes equipped standard with PVC scrubbing brushes. Optional PVA brushes available for tile surfaces.
AquaMAX X1 Robotic Swimming Pool Cleaner
Recommended for pools up to 60' / 15.24m long

Cleans Pool Floor and Walls

Equipped with Aqua SmartSystem

Cleaning Cycle from 1.0, 1.5, or 2 Hours

75' / 22.8m Kink Resistant Cable

Commercial Grade Pump Motor

Single Drive Motor

Top Loading Access to Filter baskets

Includes Aqua Caddy.

Zero depth air sensor.